Overview
Fishery as well as fishing industry plays a vital role in the economy of Pakistan. Pakistan has total coastline of 1,120 km covering Mekran (Balochistan) as well as the coast of Karachi (Sindh) and a total fishing area of approximately 300,270 sq. km. These areas are highly rich in marine life with a vast variety of species. There are still marine fisheries resources remaining to be exploited and developed.
Management of Fishing Industry
Fishing industry is the managed by the Fisheries Development Commissioner (FDC) under the Ministry of Food, Agriculture and Livestock (MFAL) of Government of Pakistan.
The organizations that are part of different projects or research and development for industry, fisheries and aquaculture are:
Food and Agriculture Organization (FAO) – Fisheries Department
The Pakistan Agricultural Research Council (PARC) is carrying out the research of the industry.
Aquaculture Technologies Pakistan
Many universities are also involved for research and development of the industry.
Employment
Fisheries sector offers a wide range of employment for the people living near coastal or marine areas. Most of the population in these marine areas has developed fishing as a profession; such as seas, oceans, rivers, streams, estuaries near-shore, estuaries, mangroves, ponds, lakes and man-made reservoirs.
Marine and Inland Fisheries
Pakistan is rich in marine and inland fishery resources.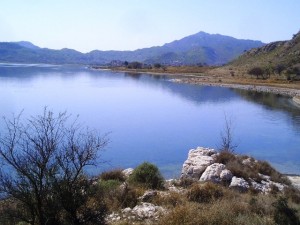 Marine fisheries in Pakistan is being carried out on two distinct grounds i.e. coastline covering Mekran (Balochistan) as well as the coast of Karachi (Sindh). Sindh and Balochistan coasts comprise of many widely dispersed, small landing places utilized by small craft equipped with sails and/or outboard engines.  The marine fish are marketed as fresh, freezing, canning for local consumption.
Karachi and Mekran being the most important fishing ports are being developed by the Government of Pakistan as a fishing centre.
Inland fisheries are getting much popularity. Some inland resources include small rivers, dams (Tarbela, Mangla and Chashma), lakes (Haleji, Keenjhar and Manchhar), barrages, reservoirs, ponds and canals.
Marine Harbors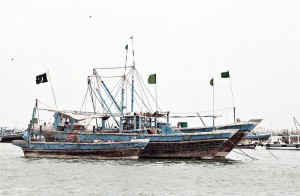 The major marine harbors of Pakistan are:
Karachi Fish Harbor handles about 90% of fish and seafood catch in Pakistan and 95% of fish and seafood exports from Pakistan.
Karachi Fisheries Harbor is being operated by Provincial Government of Sindh.
Korangi Fish Harbor is being managed by Federal Ministry of Food, Agriculture and Livestock.
Pasni Fish Harbor being operated by Provincial Government of Balochistan.
Gwadar Fish Harbor being operated by Federal Ministry of Communication.
Aquaculture
In Pakistan farming of different kinds of fishes is practiced in the Punjab, North West Frontier and Sindh provinces but on limited scale. Aquaculture is receiving increasing attention as it appears to have a good profit potential for small and medium sized investors. Government has established several fish hatcheries and training facilities for fish farmers.
Fish Marketplace
Pakistan has a domestic and an international market for fish, shrimps and fish products.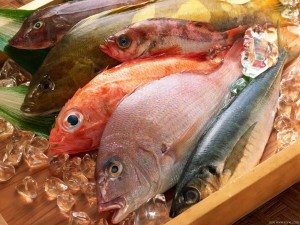 Domestic Market: At domestic level the catch from marine fisheries is supplied to the local fish markets. Frozen or processed fish is supplied to only a few large departmental stores in some cities.
International Market: At international level Pakistan has a market for fish and fish products. Pakistan exports reasonable quantity of shrimp, fish and its products and earns a substantial amount of foreign exchange. Fish and fish products are processed and exported to many countries, European Countries being at the top. Major markets for export are: Canada,USA Denmark , Japan, Holland, Norway, Iceland, Korea, Hong Kong, Taiwan, Singapore Malaysia, Gulf
Future Prospects

Many different organizations have planned to set up research projects covering both marine and inland fisheries as well as allied aquaculture. Emphasis on research surveys as well as research and development will make the industry projects grow at pace.
With concerted efforts along with proper incentives, the fisheries production is likely to increase, leading to its greater role in the national economy.