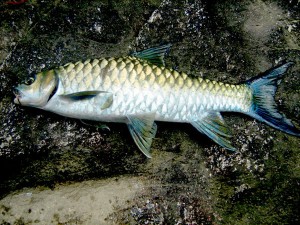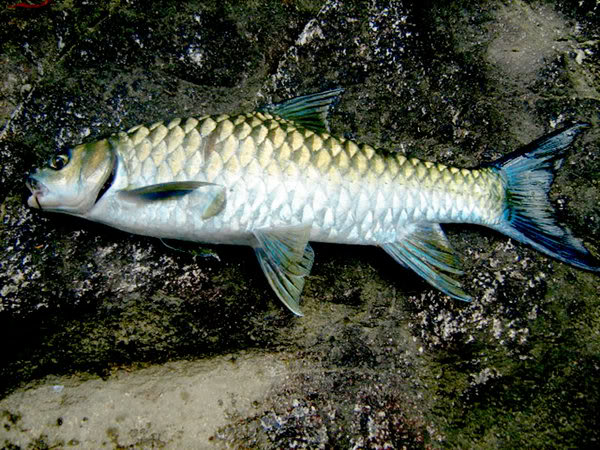 Mahseer are found in every province throughout Pakistan in fresh water. It is also known as the King of Swat. Pakistan is an excellent place to find Mahseer. Mahseer, also known as the Himalayan Mahasher or Golden Mahasher, are commercially important game fish as well as highly esteemed food fish in Pakistan. Although it is such a beautiful fish and very few people in Pakistan know about it, in fact many anglers do not even fish for it in Pakistan. Their argument is that when the rohu tastes better and the other various species available easily then why go for Mahseer. Pakistan has one of the best freshwater fishing experiences available in the world for Mahseer. Mahseers have been of considerable importance because of their large size, high commercial value and longer shelf life of the local fishermen in Pakistan.
This remarkable fish is found in most of the rivers of Pakistan. Mahseer is consistently found in the rivers of Azad Kashmir, Balochistan, Swat and NWFP. Recent studies, however, indicate that this population reduced from most parts of the country and the only sizeable and stable population that remains is in the river Poonch, Azad Kashmir.
The sharp turn down in Mahseer catches has also been noticed by regulatry authorities in Pakistan. In view of its declining numbers, the Himalayan Wildlife Foundation in collaboration with the Fisheries Development Board, WWF (Pakistan) and the Ministry of Environment`s Pakistan Wetlands Programme (PWP) have approached the AJK Wildlife and Fisheries department to initiate immediate measures to conserve the Mahseer. Government of Azad Kashmir has been requested to declare the entire length of the river Poonch and the Mangla pocket where the river drains in to the Mangla Lake as a protected area /national park to save Mahseer and other fish species.
According to research report, the Mahseer population decline in Pakistan can be attributed primarily to unsustainable fishing practices like using dynamite, hand grenades and electric current to stun and then capture the fish.
We are lucky to have the great Mahseer , an awesome dream fish; in our country. It should be treated with respect being praiseworthy to us.